One hundred years ago today in France, an American first lieutenant died in a dogfight.   He was just twenty years old and had been trying hard to pilot his plane into the action of World War 1.  On July 14, 1918, close to the village of Chamery, he did.
He was Theodore and Edith Roosevelt's son, Quentin.  The youngest of six children, he was said to have been the one most like his father.   They shared the same vitality, originality and sense of humor, according to author Hermann Hagedorn.   Born just before the Spanish-American War, Quentin Roosevelt spent much of his boyhood in Washington.
Quentin's antics with his friends in the executive mansion were later described in a book called The White House Gang.   They played hide-and-seek in the attic.  They re-enacted famous military battles in unused rooms.  They made faces at the president in his carriage, and threw spitballs at Andrew Jackson's portrait.  TR joined in many of these (not the spitball episode, though; the "trial" for which he presided over).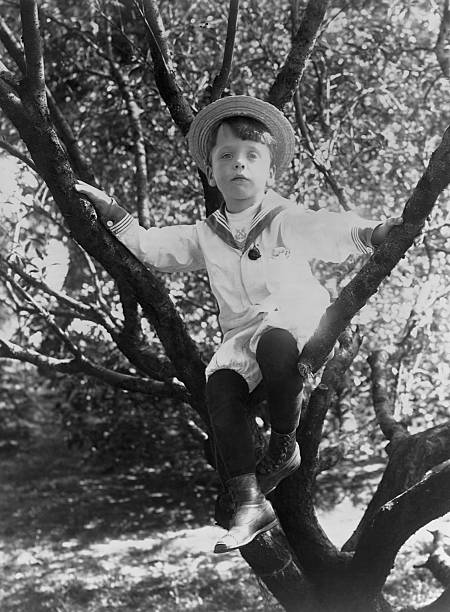 "Quentikins" was three when his father became president and almost twelve when he left.  He attended public school but sometimes his teacher didn't know what to do with him, as a letter from TR to her reveals.  Charlie Taft, son of the secretary of war and the next president, was his best friend.
His mother called him her "fine little bad boy."  In the summers on Long Island he competed with his older brothers Ted, Kermit, and Archie, joining in their recklessness.  He loved repairing mechanical things, especially motorcycles.  He was a New York Yankees fan.  And he completed his first year at Harvard before joining the Army Air Corps.
http://www.theodorerooseveltcenter.org
Before leaving for France, Quentin asked Flora Payne Whitney, of the Vanderbilt family, to marry him.  She wanted desperately to join him there but was refused permission from the Wilson administration.
He and his fiancé wrote many tender letters across the ocean.  "Fouf," he called her.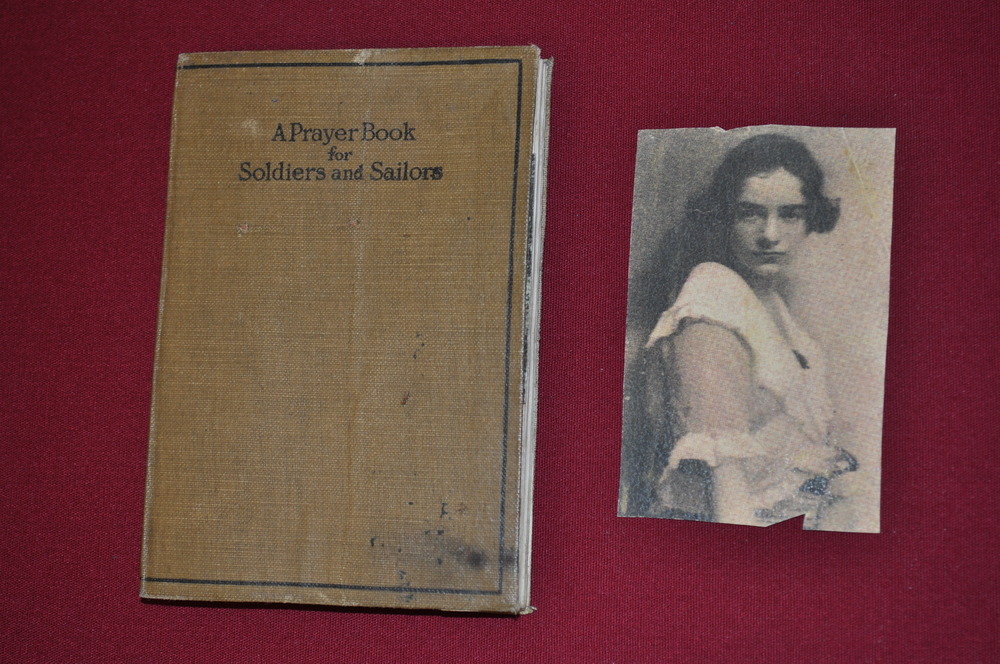 In his French Nieuport 28 decorated with newspaper comic strip character "Doc Yak" he downed an enemy plane on July 10, and subsequently wrote the news to his parents.  Four mornings later he went up again behind German lines.  A member of his squadron saw a plane shot down, but because of the fog did not realize it was Quentin's until after he landed.
Theodore and Edith continued receiving letters their son had written before he died.  They requested that he remain buried where he fell, in the place German officers conducted an honor ceremony.  A fence was built around the grave which which stood for many years, creating a pilgrimage opportunity for soldiers and French citizens alike.
His mother had a memorial fountain and stone marker made for the site, which she visited later.  Not so for his father, who died six  months after Quentin, partly from a broken heart.  Flora, who was devastated, eventually married and took over leadership of the Whitney Museum of Modern Art in New York founded by her mother.
http://www.ralietravels.wordpress.com
In the 1950s, the family requested that Quentin's body be moved to the American cemetery in Normandy adjoining his brother, Ted, who suffered a heart attack in the Second World War.  Ted, a general, had been the oldest soldier on Utah Beach in the invasion.
In late 1918 the name Quentin Roosevelt II had been given to Ted's newborn son.  He would also tragically die in a plane crash, over Hong Kong in 1948.  He had had a family  —  one of his daughters, Susan, married former Massachusetts governor William Weld.  One of their sons is named Quentin, while several other members of the Roosevelt family have been given Quentin for a middle name.
Losing Quentin is still hard to read about a century later.  The "big, bright boy" will always be so in our memories.  Who knows where his career might have led, or what his family-to-be might have accomplished?  The same may be asked of the other sixteen million military personnel and civilians who lost their lives in the Great War.
~    ~    ~
Recommended reading: Quentin and Flora by Chip Bishop, CreateSpace Publishing, 2014.  I met this author at a gathering of the Theodore Roosevelt Association before his untimely death.  It is a masterful book.  Chip was the great-nephew of Joseph Buckland Bishop, whom Theodore Roosevelt authorized to write his biography.