In American history, the most notable winners and losers have been presidents and their opponents.  Some elections were landslides; some were so close that a few votes made the difference, and in one the winner who was announced in bold headlines had his fortunes reversed the next morning.
chicagotribune.com
Thomas E. Dewey was the governor of New York before, during and after his failed 1944 and 1948 bids for the presidency, causing Alice Roosevelt Longworth to quip, "A soufflé doesn't rise twice."  The second campaign is the more remembered because the Chicago Tribune ran a story before the polls closed that he had beat Harry Truman.  Eventually Truman got 49.5 percent of the popular vote, and had his picture taken with the infamous front page.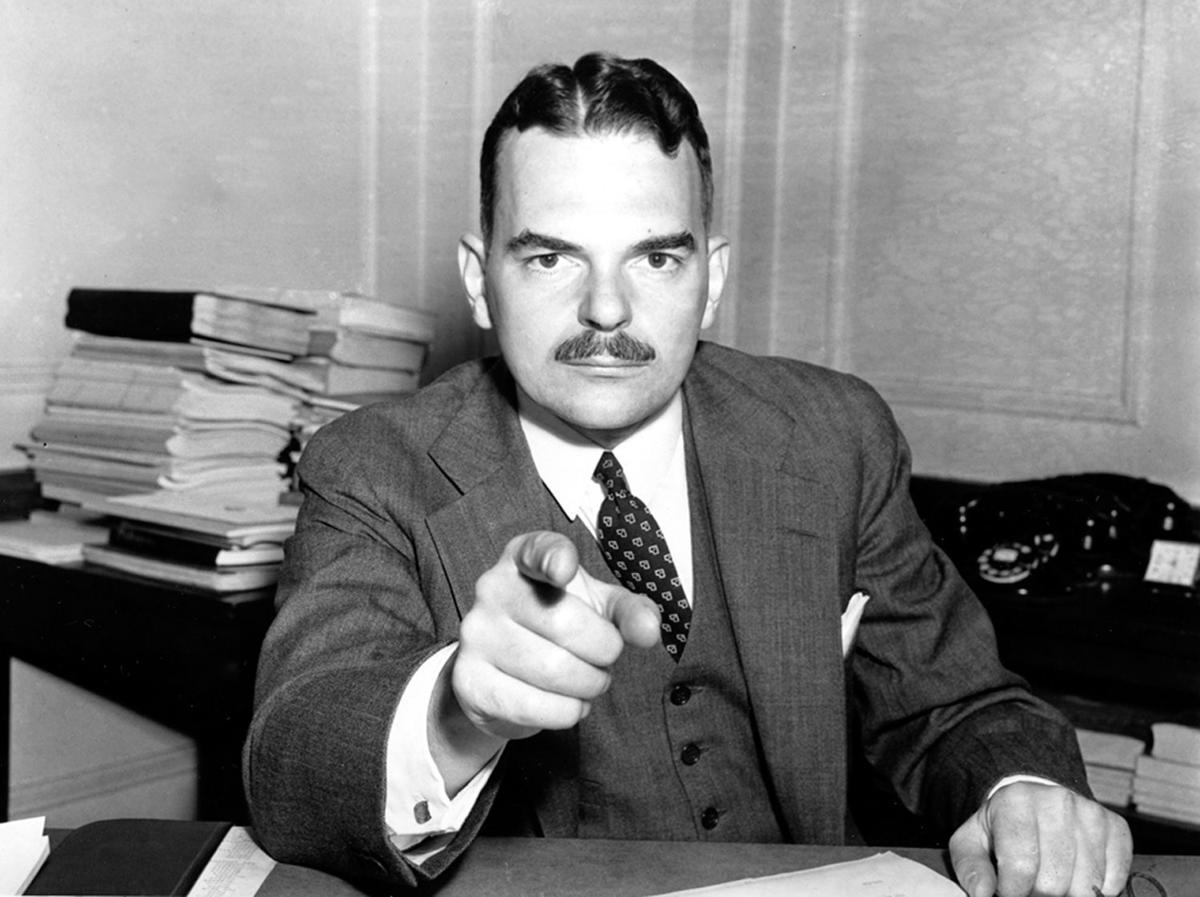 tctimes.com
Dewey, who in his younger years couldn't decide between a career in professional music or politics, served as district attorney and prosecutor for New York.  Known for his efforts to rid the state of organized crime, he was elected to one more term as governor after 1948, and then returned to private law practice.  He was instrumental in Dwight D. Eisenhower's campaign in 1952 and the choice of Richard M. Nixon as his running mate.  Dewey was offered the nomination of Supreme Court Justice twice, but turned it down.
Does this man look like he's got a headache?  DeWitt Clinton had plenty of things on his mind during his lifetime.  His first job was working for his Uncle George, New York's longtime governor and twice the vice president of the United States.
The younger Clinton worked his way up through the New York State Assembly, the New York State Senate and the United States Senate.  He ran for president in 1812 but James Madison had the edge.  The loss did not deter DeWitt Clinton from working to get the Erie Canal built in upstate New York, connecting the Atlantic Ocean to the Great Lakes.  He eventually accomplished his goal while serving as governor.  Had he been elected president in 1812, would the canal have been built so soon?  Our railway systems and subsequent economic progress depended on the trail blazed by the Erie Canal.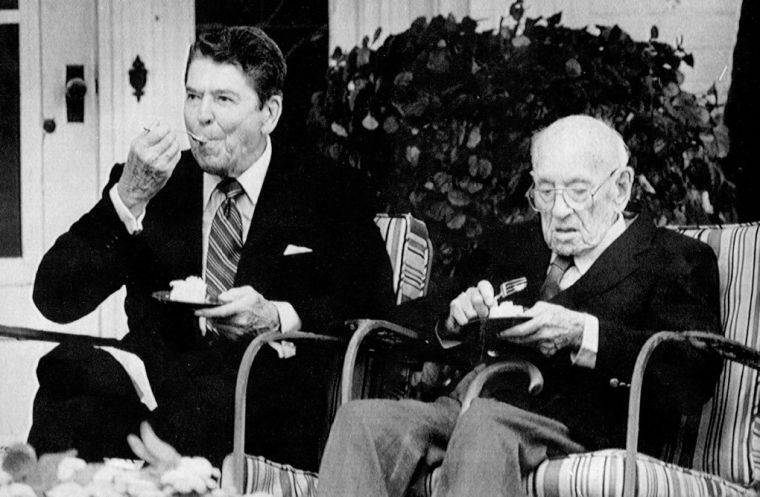 sharonherald.com
Not many Americans live to their hundredth birthday.  Alfred Landon, the Republican candidate for president in 1936, did; the photo above shows President Ronald Reagan's visit to him in 1987. Landon was a popular governor from Kansas whose party thought had the best chance against Franklin D. Roosevelt.   He carried just two states in the biggest defeat in 116 years.
Alf Landon.  Kansas Historical Society.
Landon's daughter, Nancy Kassebaum, served in the United States Senate from 1977 to 1997.  She was the first woman ever elected to a complete term in that office and now, at age 86, has been quoted as saying she couldn't think of better coattails to have ridden on than her father's.
The Library of Congress offers the list of presidential "Also Rans," which I have copied below.  More than one ran again and was elected.   Which are new to you?  No telling what other stories are behind these determined men.   Well, wait a minute, there probably is.  And I will probably do it.
1796                                                                                                                            Thomas Jefferson
1800
1804
1808
---
1812
1816
1820
1828
1832
1836
1840
1844
1848
---
1852
1856
1864
1868
1872
1876
1880
1884
1888
1896
---
1900
1904
1908
1916
1920
1924
1928
1936
1940
1944
---
1952
1956
1960
1964
1972
1976
1984
1988
---
1992

1996
2000
2004
2008

The Library of Congress needs to update!  Can you name the losers in presidential elections since 2008?
---
---
---
---
Sources: nytimes.com, eriecanalmuseum.org, loc.gov, history.house.gov.